Clare Murray Adams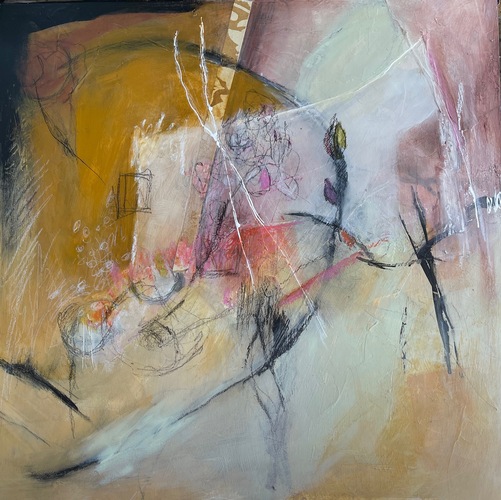 ---
RECENT EXHIBITS & MORE
Clare Murray Adams
UPCOMING EXHIBITS
"Ohio Collage Society Members' Exhibit" at
Peg's Foundation
in Hudson OH.
Reception March 22, 4-6PM. 10 West Streetsboro Street
"Interwoven: the Many Faces of Fiber" at the
Riffe Gallery
in Columbus OH.
The exhibit includes work by myself as well as my friend
Priscilla Roggenkamp
along with many other Ohio based fiber artists.
April 29-July 7, 2023. Opening reception: April 29, 2023.
"Hoyt Regional Juried Exhibit" at
The Hoyt
in New Castle PA.
May 2 - June 29, 2023. Reception May 20, 2023. 12-2PM
Artist Talk in conjunction with "Interwoven:The Many Faces of Fiber" at the Riffe Gallery. A MIxed Media Journey:
From Contemporary Quit to Mixed Media Collage
June 6, 2023 11:30-12:30. It is a free event but tickets are required through eventbrite. You can sign up to listen to my artist talk
here
.
WORKSHOPS
"Collage with Stitch" at the Quilt Surface Design Symposium Columbus OH.
May 29- June 4, 2023. Register at
https://www.qsds.com
"Experiments with Mixed Media: Materials, Products, Processes", a Red Thread Retreat held at the Blue Mountain Retreat Center in Knoxville MD.
August 3-7, 2023. Register at
https://lesleyriley.com/red-thread-art-retreats/
I always appreciate your interest in my work.
Feel free to
contact me
for information about purchasing a work or with
exhibit opportunities. Thanks you!
-Clare
"You can't use up creativity.
The more the you use, the more you have."
–Maya Angelou
www.claremurrayadams.com