Clare Murray Adams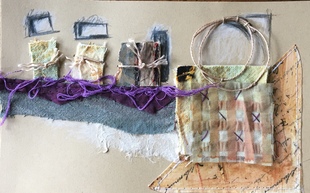 Small Paper Collages
Mixed media collages on paper or illustration board using the remnants of other projects, library catalog cards, rusted papers, eco prints and measuring 5x7" or 5x8". Unframed collages are $12 to $50 each. Matted and framed collages are $60 measuring 9x11" to 10.75 x 12.75", as indicated.
---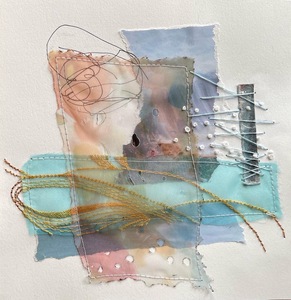 Mixed Media Collage
Mixed media collages that incorporate layers of found papers, remnants of other projects, drawing and painting elements, and stitching.

---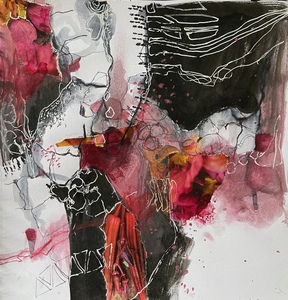 Mixed Media on Paper and Canvas
Layered mixed media works on paper, canvas or both with fabric and stitching.